about Rainbow Vacuum
Naturally Clean Your Home with The Power of Water®
The Rainbow uses Mother Nature's most powerful element, water, to trap dirt and odors, returning only naturally clean, water-washed air to your home environment. WET DUST CAN'T FLY
How it Works
Aerodynamics: Air in Motion
Moving air lifts dust, dirt and debris and whisks it into the Rainbow's water basin.
Hydrodynamics: Water in Motion
Dirt and dust are trapped in a swirling water bath. Fresh, water-washed air is returned to your home.
Together, they give you a cleaner, healthier home.
The floor. The furniture. Even the air you breathe can be cleaner and healthier with Rainbow Vacuum Cleaner.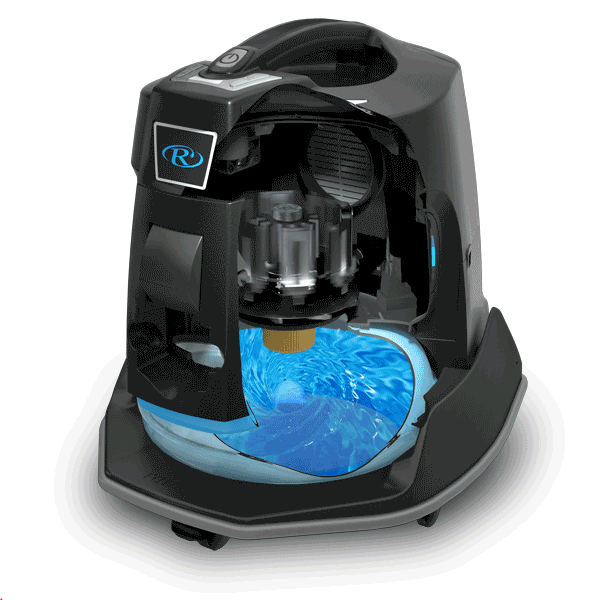 The Power of Water with Rainbow Vacuum Cleaner
1. WET DUST CAN'T FLY®
The Rainbow uses Mother Nature's most powerful element, water, to trap dirt and odors, returning only naturally clean, water-washed air to your home environment.
2. TWICE AS CLEAN
This unique water filtration system captures typical household dirt, while remaining microscopic particles are caught by our HEPA Neutralizer Filtration System. This two-stage filtration combination removes nearly 100% of dirt and contaminants from your home.
3. HURRICANE® MOTOR
Powered by switched-reluctance technology, our powerful Hurricane® motor has the force to tackle your toughest cleaning jobs and offers indefinite motor life.
4. POWER AND CONTROL AT YOUR FINGERTIPS
We've thoughtfully placed the controls in an ergonomic handle grip, allowing precise control over powered accessories.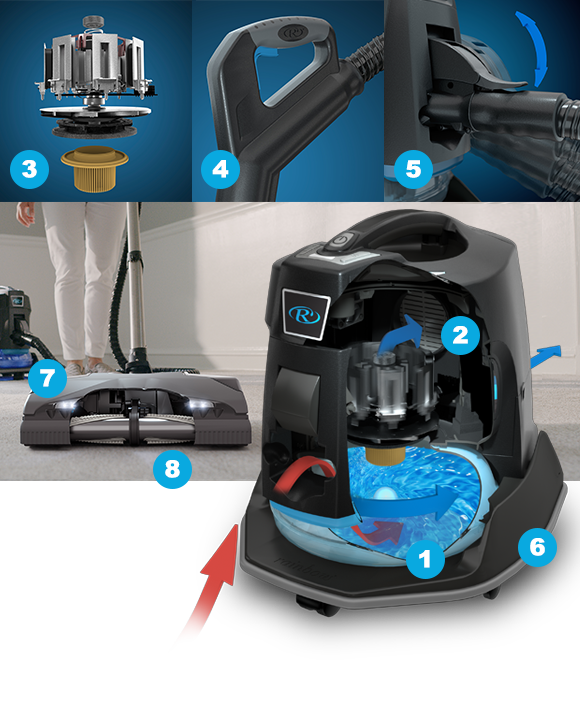 5. QUICK CONNECT
Changing wands and tools for different jobs is a snap.
6. TRAVEL LIGHTLY
The Rainbow follows you from room-to-room on its easy-maneuvering dolly. A rubberized bumper protects your walls and furniture.
7. ON-BOARD LED HEADLIGHTS
Illuminates the path ahead, ensuring you'll never miss a spot.
8. WALL-TO-WALL CLEANING
Dirt, pet hair and crumbs vanish in the Power Nozzle's powerful revolving brush. Circulating Active-Edge brushes clean tough-to-reach debris along baseboards.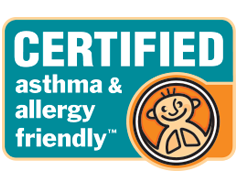 CERTIFIED ASTHMA & ALLERGY FRIENDLY™
Everyone in your family, including those with asthma and allergies, will appreciate the Rainbow® Cleaning System. Independent laboratory testing has scientifically proven:
The Rainbow removes a significant amount of allergen from carpeting.
The allergen that is removed cannot escape. It stays in the water basin.
The Rainbow does not experience a reduction in allergen pick-up in a partially filled water basin.
The Rainbow user is not excessively exposed to allergen while emptying the water basin.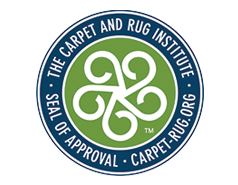 CARPET AND RUG INSTITUTE
The Rainbow® Cleaning System has been evaluated by an independent testing laboratory and has met carpet industry standards for all three elements:
Soil removal
Dust containment
Carpet appearance
Powerful revolving brushes lift and groom every fiber of your carpet on a cushion of air, leaving it looking like new. The Rainbow does a great job cleaning your carpeting without harming it!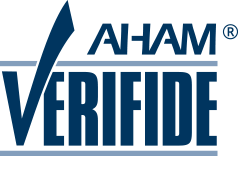 AHAM CERTIFICATION
The Rainbow® Cleaning System provides certified air cleaning to your home environment. The Association of Home Appliance Manufacturers (AHAM) certifies that the Rainbow is a proven air cleaner designed to reduce air pollutants that contribute to poor indoor air quality.
The floor. The furniture.
Even the air you breathe can be cleaner and healthier.
BUYER BEWARE:
Do not make the mistake of purchasing your Rainbow from an unauthorized retailer.
When you purchase a Rainbow, you are buying many years of product development, continuous improvement and ingenuity. Plus, your Rainbow is supported by Rexair LLC and by your local Independent Authorized Rainbow Distributor. Only an Authorized Rainbow Distributor/Dealer can sell and support an authentic Rainbow.