RainbowMate Miami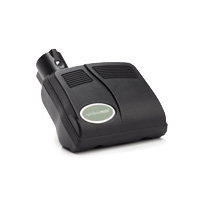 Rainbowmate Miami. Extend the reach of your Rainbow Cleaning System with the RainbowMate, the accessory designed to clean limited-access areas. With its sleek, lightweight design and powerful, motor-driven brush, the RainbowMate makes it easy to achieve superior cleaning results in hard-to-reach areas.
The RainbowMate is sized just right for:
Carpeted stairways
Upholstered furniture
Mattresses
Car interiors*
* The Rainbow is not intended for outdoor use.
Amplíe el uso del Sistema de Limpieza Rainbow con RainbowMate, un accesorio diseñado para limpiar áreas de acceso limitado. Con su elegante, liviana y potente escobilla que funciona a motor, RainbowMate facilita resultados óptimos de limpieza en áreas difíciles de alcanzar.
RainbowMate tiene el tamaño adecuado para:
Escaleras alfombradas
Muebles tapizados
Colchones
Interiores de vehículos*
* Rainbow no se ha diseñado para el uso al aire libre.